Community
We at the Affton Veterinary Clinic believe in serving our community, and want to help promote organizations that specialize in rescue and sheltering animals.

Rescue
Tenth Life
Tenth Life saves stray cats & kittens in the St. Louis area, prioritizing those with special needs. Foster, volunteer, adopt, or donate today!
Mission
Stage one of our mission is to save as many cats from the dangers of street life and place them in foster homes until they are adopted. We are also networking with other local rescues and veterinarians to locate and treat special needs and other stray cats who would otherwise be euthanized.
Stage two of our mission is to open a physical shelter building that will house healthy and special-needs kitties in a cage-free, home-like setting until they can be carefully placed in their forever homes. We do not euthanize any animals for the sake of creating more space.
Company Overview
Tenth Life's mission is providing another chance at life to injured and abused stray cats, prioritizing felines with extreme medical needs or ongoing health conditions that make it difficult for typical shelters and rescues to afford their care.
Website: http://www.tenthlifecats.org/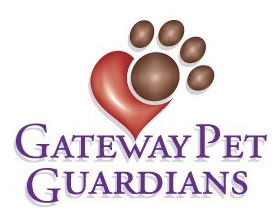 Gateway Pet Guardians
A St. Louis animal shelter and rescue dedicated to saving stray dogs and cats in East St. Louis.
Mission
Gateway Pet Guardians is a 501c(3) tax-exempt organization. Donations are always greatly appreciated and are used to provide veterinary care for our foster pets, some of whom have been badly injured by automobile accidents, cruelty, neglect, or life on the street.
Admission Policy
Gateway Pet Guardians mission is to make as great an impact as we possibly can on the animal population within our Metro East feeding route. Due to resource and financial constraints, we must stay true to our mission and the animals on our route that we visit each day. Each time we accept a stray from outside our service area, it means we are turning away a stray on our feeding route. In order to remain true to our mission, it is our policy not to accept owner-surrendered animals or strays that are not in our service area.
Company Overview
Gateway Pet Guardians is a nonprofit virtual animal shelter and pet rescue located in St. Louis that rescues stray dogs and cats in and around the Missouri and Illinois metro area. All of Gateway Pet Guardians' adoptable animals are in the care of loving foster families within our network while they patiently await their turn to be adopted and go to a forever home.
Website: http://www.gatewaypets.com/

St. Louis Pet Rescue
Can you foster a homeless pet? If so, let us know!!!
Mission
Operate as a "no-kill" rescue, meaning to provide safe placement for pets and will only resort to euthanasia to end a pet's suffering due to illness.
Educate the public about rescue, overpopulation, breeding and puppy mills through speaking engagements at schools and charitable events. Rescue pets from facilities practicing in euthanasia for population control. Impact legislation regarding puppy mill investigations, the use of gassing as a means to end a pet's life, spay/neuter requirements, and punishment for violators of pet laws.
Company Overview
St. Louis Pet Rescue is a non-profit rescue owned and operated by Jackie Koerner. STLPR operates solely on the generous donations from the public.
Website: http://www.stlpetrescue.com/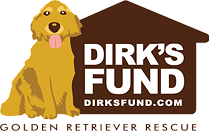 Dirk's Fund
Our Mission
Dirk's Fund Golden Retriever Rescue is a no-kill organization devoted to the rescue, rehabilitation and successful placement of homeless dogs of all ages. Through the care of a dedicated team of volunteers and the generous donations of our supporters in the community, we are able to provide all the necessary treatments and training to each and every dog that enters our rescue. The combination of all of these factors allows us to provide happy endings and "forever" homes to hundreds of dogs each year.
We are a 501(c)(3) non-profit organization and donations of money and/or land are tax deductible.
Company Overview
Dirks' story begins in the 1980s, when two very selfless and caring people, Bob and Ona Tillay, started rescuing dogs – on their own. Through the popularity of their two Goldens, Sadie and Hannah, they were constantly contacted to rescue Goldens from shelters or re-home those who were no longer wanted. They rescued, rehabilitated and found loving homes for 11 dogs that first year. Bob and Ona used their own home, resources and personal time to make sure each and every dog's life had a happy ending.
Ironically, Dirk was not a Golden Retriever but a Great Pyrenees. When Dirk arrived at their home, he was unable to use his back legs. Bob and Ona wanted to give Dirk a new lease on life so they paid for the double knee surgery, handled his rehabilitation and found him a new "forever" home. There was nothing more satisfying than seeing Dirk run for the first time.
As you might imagine, each year the numbers grew. So, too, grew the need for funds in order to pay for the expensive treatments and procedures necessary to help many dogs see their way to a better life. Through the generous donations of friends, strangers, and the veterinary community, proper care was attained and provided more affordably, and dogs were made whole again.
All of the dogs that enter our rescue are given a comprehensive physical examination and veterinary assessment and all the necessary shots. They are spayed/neutered, tested/treated for heartworms, micro-chipped and groomed. We conduct home visits of potential "forever" families to make the perfect match. We require that all of our "forever" families sign an adoption agreement. The agreement states that in the event their circumstances change and proper care for the dog is no longer possible, or the dog was not a proper fit for their family, they return the dog to us. We will work to find a new home for the dog and a new dog for their family, if need be, no questions asked.
Since Dirk's Fund began over 20 years ago, we have rehabilitated and rescued thousands of dogs. A group of very committed volunteers makes it all happen every hour of every day, every day of every year.
Website: http://www.dirksfund.com/